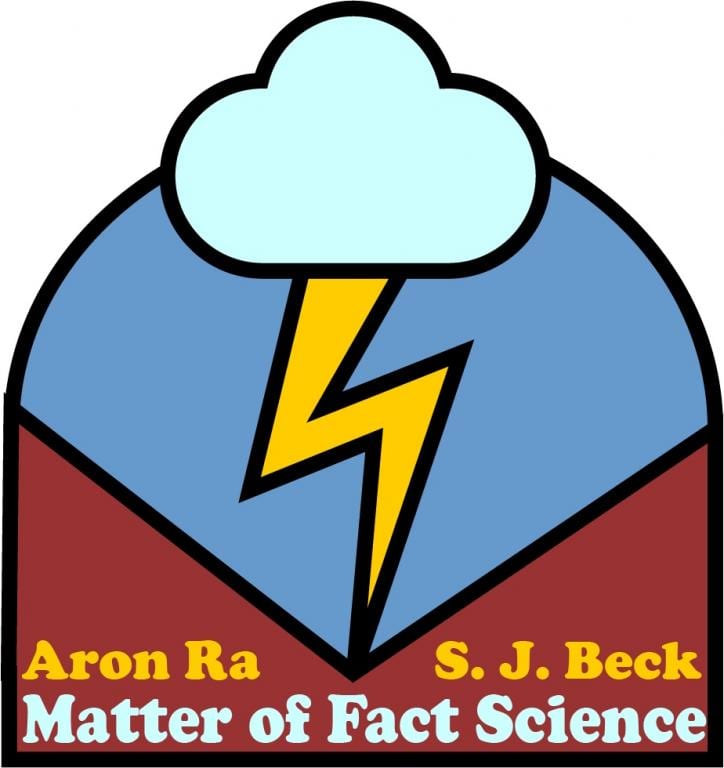 Hi, This is Lilandra.
It's been a while since I have posted. Since my last post, I nearly finished with a degree in Science Writing at Johns Hopkins. Special thanks to Dale McGowen, our leader at Patheos Nonreligious, for writing me a recommendation. Aron has also been working away at a Bachelor's in Anthropology at Arizona State University and we should both be done by the end of summer. Lilandra Ra is my internet username, by the way, and my pen name is SJ Beck. I decided to go with my maiden name after Aron legally changed his last name to Ra. How could I submit a resume with that last name?
We want to continue to make content that people enjoy and also make science more accessible to everyone. Our first new science project is Matter of Fact Science. We will be producing more science videos that are based on the Next Generation Science Standards for young people and everyone else that likes learning about science. We also will try to interview more scientists about their knowledge on diverse topics.
For our first episode, we're talking with Olive Heffernan, with a Ph.D. in Marine Ecology. She started her career in the cod fisheries in the North-Eastern Atlantic. She became interested in science communication and climate change. Dr. Heffernan joined Nature, as a web-based editor covering climate change and as editor of Nature's Climate Feedback blog, which was part of the Guardian Environment Network. Currently, she is a freelance writer, who has covered oceans and climate change for the New Scientist, Nature, and Scientific American.