As a former tattooist,
I retain an interest in ink.
Last year, I met this guy, Darin in Illinois, and he had a cool idea for a tat.
Check this out!  Darwin-fish, DNA, humanism, the American Atheist logo, the works.
He even has the zopdoz of the apistevist! Nice! Thanks for sharin' Darin.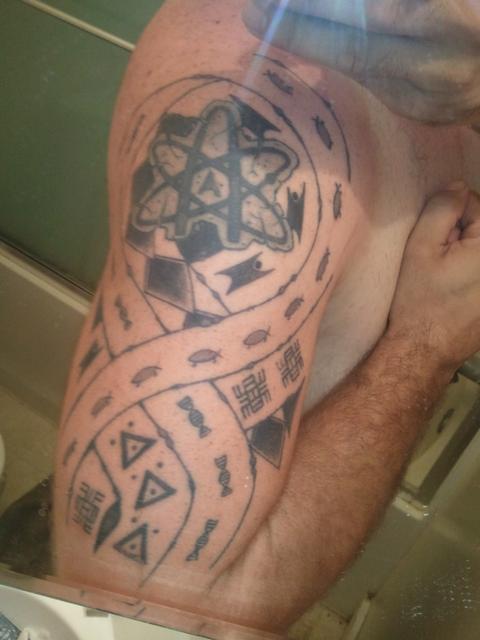 That's how an atheist responds to Leviticus 19:28!