There's a new hard rocking atheist band called Monster on Sunday. 
On Friday, August 7th at 7:00pm, they'll be at Ramona Mainstage with my friends, recording artist Shelly Segal and comedian Steve Hill. Seth Andrews told me he saw the band live in their home town of San Diego, and said they were amazing.  Steve and Tally Cass are something new, sort of a mom & pop metal band, and they're strident atheists.  I've had a chance to listen to their new album, and I'm happy to review my favorite tracks.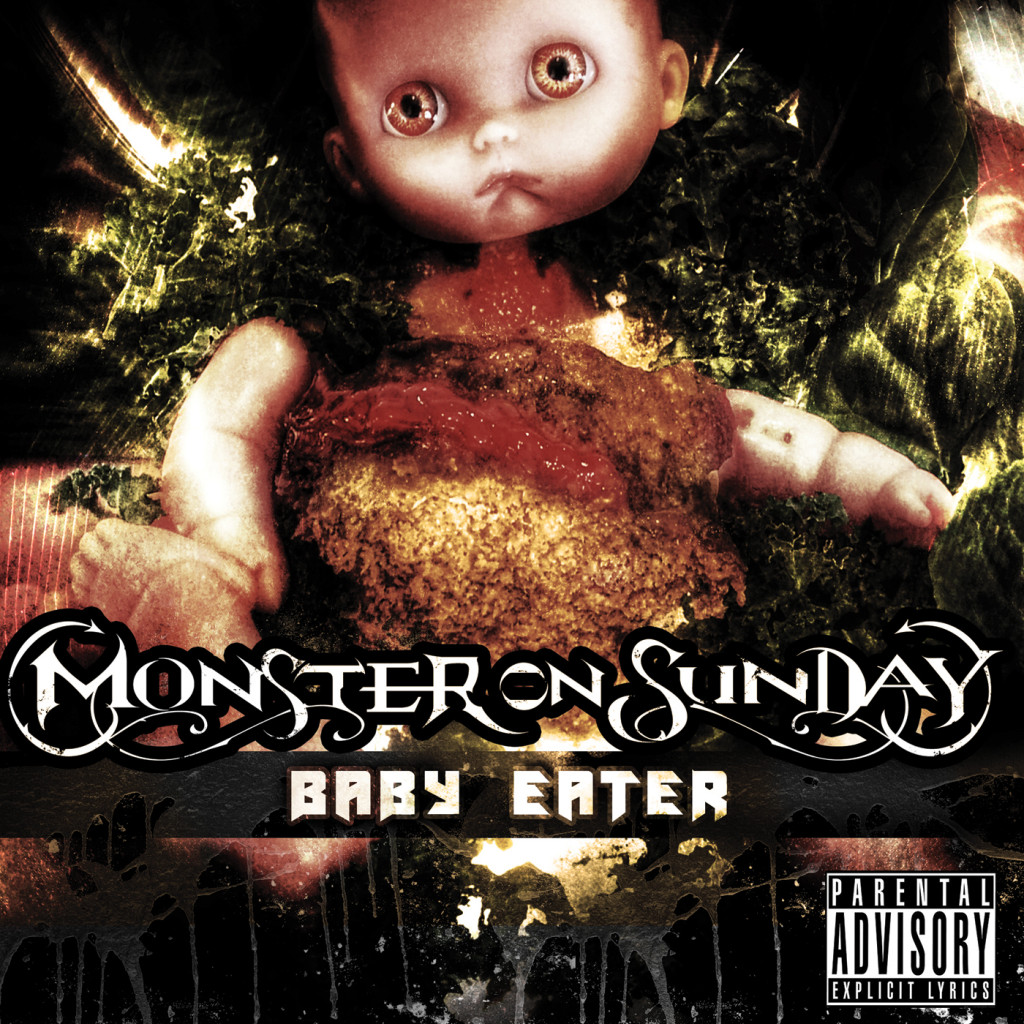 The vocals in the title track, Baby Eater pick up strength as the song progresses, and the guitar is strong throughout, classic hard rock.  The 2nd track, Stardust harkens to episodes of Cosmos.  I featured a clip of that song at the end of my video presentation from the Imagine No Religion Conference in Vancouver Canada -since I was talking about, you know, the cosmos.
Make a Believer has a Mötley Crüe sort of ring to it -if Crüe knew how to pwn the anecdotal testimony of religious "witnesses".  The 4th track is the new single, Just Like You.  This tune illustrates how everyone's god tends to hate exactly the same things as each believer claiming a personal relationship with that deity.  I featured a clip of this song at the end of my video presentation at the Oklahoma Freethought Convention.  It was appropriate because that speech was about all the religious hate just prior to the Supreme Court's legalization of same-sex marriage.
Pain is a bluesy old school metal tune, appropriate to the title.  The namesake song, Monster on Sunday is a slower sort of a dark ballad, again as might be expected by the title.  Believe in Yourself shifts from softer girly vocals to power ballad style, reminiscent of both '80s glam and '90s grunge. I will probably feature a clip from Christian Terrorist on an upcoming video too, especially for the spoken monologue between the riffs.  Influences from Bad Religion and Alice In Chains are evident; the latter especially in Shunned, which is a heavy ballad of lament, heartbreak, and abandonment, again just as one would expect from the name.  This leaves the 10th and final track, and my favorite of the whole album.  God is Dead sounds to me like old original Black Sabbath, dark and creepy, and a bit eerie; that's more how I like it. [Edit: Foolish me. God is Dead is a Black Sabbath cover. ]
Get tickets here:
Actually my favorite metal either sounds like the background score of a Godzilla movie, or it sounds like Godzilla himself, with heavy plodding drums and growling guitars.  Obviously, I never listened to music with the intention of dancing to it.  Never did understand dancing.